With many psychiatrists not accepting insurance, and fewer psychiatrists billing Medicare due to reimbursement cuts, psychiatric mental health nurse practitioners (PMHNPs) are seen lately as part of the solution to the shortage of mental healthcare providers in the United States. In many states, these specialized nurse practitioners can prescribe medication, unlike psychologists and other therapists, and their services are less expensive than doctors.
A recent report by Health Affairs indicates that the mental healthcare system relies more on PMHNPs to fill in the gap of Medicare patients with mental health needs. The study showed that from 2011 to 2019, PMHNPs provided almost one in three psychiatric visits to Medicare patients. While there was a 6% decrease in the number of psychiatrists billing Medicare, the number of PMHNPs increased by 162%, the report showed.
Study authors estimated there would be a 30% decline in mental health specialist visits in Medicare patients if not for PMHNPs. Because of the specially trained nurses, that decrease ended up being only 12%.
"Nurse practitioners (NPs) are often being relied on to fill in gaps due to the shortage of psychiatrists across the country and they are often less expensive," Kristin Kroeger, chief of Policy, Programs, and Partnerships with the American Psychiatric Association (APA) ) told Medscape. Medicare reimburses NPs and other advanced practice providers at 85% the rate of doctors.
"APA supports direct supervision of NPs as they often do not have the training to treat people with mental health or substance use disorders."
To become a PMHNP, nurses go through the same training as their peers. After a bachelor of science in nursing degree, PMHNPs can progress through master's or doctoral paths (3 to 5 years, depending) which then leads to certification through the American Nurses Credentialing Center (ANCC). After academic requirements are fulfilled, students must take the ANCC certification exam. Certifications are valid for 5 years and continuing professional education is required for recertification.
PMHNPs are trained to treat a wide variety of mental health disorders regardless of age, setting, or culture, said Kathleen McCoy, PMHNP-BC, associate professor at the University of South Alabama, Mobile, told Medscape Medical News. But PMHNPs will also refer to more appropriate specialists, services, and levels of care when these are available, she said.
The competency-based standards of today's NP program accreditation requirements ensure NPs can provide high-quality patient care, according to Pamela Lusk, DNP, RN, FAANP, clinical associate professor of practice at The Ohio State University College of Nursing, Columbus.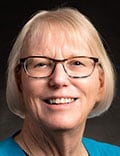 Independent practice
To date, half of the states and US territories have given NPs full practice authority (FPA). In FPA states, there is no need for a collaborative practice agreement between NPs and physicians to provide care. As defined by the American Association of Nurse Practitioners (AANP), FPA gives NPs the authority to evaluate, diagnose, and treat patients, as well as order and interpret diagnostic tests under the state board of nursing.
Wait times for appointments are also believed to be shorter for NPs than doctors.
During the pandemic, PMHNPs were providing comprehensive mental health services on the frontlines to all populations, especially in rural areas with populations who are underserved, explained Lusk.
In states where NPs don't have an FPA, they are required to work with a collaborating physician. This becomes trickier when there's a lack of these psychiatric clinicians to provide oversight. More than one third of Americans live in areas the US Department of Health and Human Services deems to have a mental health professional shortage.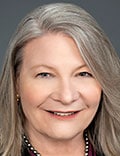 "Managed care has made psychiatry a particularly challenging field, as visits are often time-driven. It's difficult to connect to patients when the visit is only 15 minutes in length," said Susanne Astrab Fogger, DNP, CRNP, PMHNP-BC, a professor at the School of Nursing at the University of Alabama at Birmingham. "There just aren't enough psychiatrists to care for the volume of patients who need treatment."
Burnout and retirement are also factors affecting the psychiatrist shortage. Nearly 40% of psychiatrists are experiencing burnout.
Collaboration is key
The demand for PMHNPs can be seen in their earnings growth. PMHNPs earned the highest income among advanced practice registered nurses (APRNs), $132,000, according to Medscape's 2022 APRN compensation report. That figure shows growth over the past 2 years, during which time those in the specialty also earned more than their APRN peers. The specialty is not the largest among APRNs surveyed, but it saw growth from 8% of those surveyed in 2021 to 9% in the latest report.
Despite the increased earnings, there's a need for more PMHNPs to replenish those leaving the workforce, according to the American Psychiatric Nurses Association (APNA). More than half of PMHNPs are in their 50s and 60s, nearing retirement age, and the APNA is keeping an eye on whether the number of younger nurses entering the mental health nursing practice, which is increasing, is enough to balance those leaving it.
"The growing field certainly presents an opportunity for registered nurses to pursue additional education and training to obtain advanced licensure as a PMHNP," said Chizimuzo Okoli, PhD, APRN, PMHNP-BC, president of the APNA. He added that PMHNP programs have almost doubled in the last 8 years — from 114 programs in 2015 to 208 in 2021.
"The opportunity to obtain further specialization as a PMHNP is quite appealing to both nursing students and professional, or clinical, nurses who would like to advance their careers." To attract more nursing students into the specialty, APNA offers advantages such as discounted student memberships and conference scholarships.
In terms of training more psychiatrists, APA continues to advocate for more federal funding for residency programs, Kroeger said. "However, even with that funding, it takes years to train a psychiatrist."
The APA supports a collaborative care model to deliver mental health services into primary care. "The model provides early intervention of mental health and substance use disorders through screening in a primary care office," she said. If a patient needs care, they'll be treated by primary care in consultation with psychiatry and case management.
This collaborative care approach not only helps patients have better access to care, but insurance, including Medicare, is more likely to reimburse for it, compared to psychiatric care alone, the APA reported.
Receiving psychiatric care in a behavioral health integrated primary care clinic can help make it less stigmatizing to the patient, Fogger said. But she cautions that having too many psychiatrists in this type of setting might make integration too costly.
Risa Kerslake, RN, BSN, is a freelance writer living in the Midwest. She specializes in health, parenting, and education.
For more news, follow Medscape on Facebook, Twitter, Instagram, and YouTube.
.