Oral immunotherapy (OIT) is a promising long-term food allergy regimen, but it can be so stressful that patients often quit. Providing young patients and their families with psychological support can increase the odds that they'll complete the full course of OIT, according to a small, single-site study from Italy published in Clinical and Translational Allergy.
"Understanding the psychological needs of patients undergoing food allergy immunotherapy and offering dedicated psychological support may enable physicians to better profile their patients and tailor interventions to optimize the therapy's effectiveness," co-lead author Antonella Muraro, MD, PhD, an allergist and pediatrician and the head of the Food Allergy Referral Center of Padua University Hospital, Padua, Italy, said in an email interview with Medscape Medical News.
"This study reinforces the need for an integrated care pathway for food allergy management with a patient-centered multidisciplinary approach that routinely includes mental health professionals," she wrote.
OIT Is Long and Challenging
During OIT, patients need to spend every day for several months to several years eating food that they avoid, fear, and may have an aversion to and that may trigger adverse reactions, including anaphylaxis.
To examine OIT patients' psychological needs and the kinds of support that helps them complete their course of treatment, Muraro and her colleagues retrospectively reviewed the medical records of 303 OIT patients treated between 2013 and 2019 at one academic food allergy referral center.
The average age of the patients was around 18 years; 66% were female, 8% were from low-income families, 6% had previous psychiatric illness, 70% had multiple food allergies, and 50% reported recent anaphylaxis. All were diagnosed with IgE-mediated food allergy, were White persons from Northern Italy, had a prescription for an epinephrine autoinjector, and were undergoing or had just discontinued OIT with egg or milk.
A clinical psychologist specializing in food allergies provided all OIT treatments. All patients and their families were also offered mental health support if they wished, and 50 patients (16.5%) accepted the offer. Of these, 66% requested care themselves, and 34% followed their allergist's suggestion; 36% of patients involved their parents in the therapy.
Overall, 52% of mental health treatments involved talk therapy, cognitive-behavioral therapy (CBT), relaxation, and guided affective imagery. Other options included counseling, psychoeducation, and psychotherapy; 82% of treatments consisted of 45-minute courses of up to eight sessions, and 12% ran between nine and 32 sessions.

Two thirds of patients asked for psychological support for the initial food challenge and the first at-home maintenance doses; 70% of treatments arose from emotional problems, including anxiety and mood disorder, distress, worry, or fear.
Psychological Support Helps Patients Complete OIT
All patients who engaged in the mental health program reported that their problems decreased (60% said it was "a bit better," and 40% said it was "much better") and that the psychological support was helpful (50% said "quite" a lot," and 50% said "a great deal").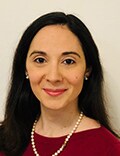 "Families, especially teenagers, can benefit from individualized psychological support with a balanced approach that improves adherence to the several steps in the immunotherapy process," co-lead author Laura Polloni, PsyD, a psychologist at the Food Allergy Referral Center of Padua University Hospital , told Medscape Medical News in an email.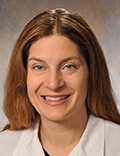 Christina E. Ciaccio, MD, an associate professor of pediatrics and the chief section of pediatric allergy and immunology at University of Chicago Medicine, is not surprised by the findings.
"Clinical psychologists are underutilized for many chronic diseases, including food allergy," she said in an email. "This work is important to convince insurers to pay for services, to convince hospital systems to employ clinical psychologists, and to convince schools to train clinical psychologists.
"I am hopeful that access to clinical psychologists for our food allergy families, whether or not they are undergoing oral immunotherapy, improves in the coming years," added Ciacco, who was not involved in the study.
Little Effort, Big Impact
Desha M. Jordan, MD, FAAP, an assistant professor of pediatrics at UPMC Children's Hospital of Pittsburgh, Pittsburgh, Pennsylvania, who was not involved in the study, is also not surprised that most patients found therapy helpful.
"Those patients who self-identified or who were suggested to have therapy have identifiable roadblocks to the OIT process that can be helped by therapeutic intervention," she said in an email. "Reactions or adverse effects during the OIT process are most often talked about; however, psychological roadblocks are often overlooked, and they need to be considered and addressed.
"Most patients in this study did not require more than 8 psychological support sessions and mainly required therapy for the initial introduction," Jordan added. "This means that little effort was needed for such a big impact. Patients who were hesitant or who wanted to stop OIT gained the confidence they needed to continue. If there was too much anxiety or if it was too stressful for the family, they were able to not commence a process that would likely have ended in failure."
Jordan recommends that doctors talk with their OIT patients about whether psychological support can help them stay the course and that food allergy centers consider offering CBT to OIT patients and their families.
The authors acknowledge weaknesses in the study, including its homogeneous sample and its descriptive design that relied on brief patients' self-report. They join Ciaccio and Jordan in recommending further, more rigorous, related research in larger and more diverse populations.
The study received no financial support. The authors and independent experts have disclosed no relevant financial relationships.
Clin Transl Allergy. Published online February 3, 2022. Full text
For more news, follow Medscape on Facebook, TwitterInstagram, and YouTube.
.