Sexual minority adolescents in Canada — those who are attracted to the same gender or multiple genders, or who identify as lesbian, gay, bisexual, transgender, or queer — experience increased risks for suicidal ideation and suicide attempts, according to a new report.
Transgender youth were five times more likely to think about suicide and 7.6 times more likely to have ever attempted suicide, compared with cisgender, heterosexual youth.
The findings highlight the need to create inclusive prevention approaches to address suicidality among Canada's diverse youth population, the study authors write, particularly given the fact that suicide is the second leading cause of death among ages 15-24 years in Canada.
"The transition from adolescence to young adulthood is a stressful time for all youth. However, it is particularly difficult for those who do not conform to mainstream social expectations around gender and sexuality," Ian Colman, PhD, one of the study authors and a professor of epidemiology and public health at the University of Ottawa, Ontario, told Medscape Medical News.
"These youth are often marginalized by their peers and their communities, and this often has negative effects on their mental health," he said. "The finding that transgender and gender nonconforming youth are more than five times more likely to be suicidal underscores just how distressing this time can be for gender minorities."
The study was published online June 6 in the Canadian Medical Association Journal.
Canadian Health Survey
Colman and colleagues analyzed data from the 2019 Canadian Health Survey on Children and Youth, focusing on 6800 adolescents aged 15-17 years. In the survey, teens answered questions about their sexual attraction, suicidal thoughts in the past year and suicide attempts during their lifetime, and issues such as bullying and cyberbullying.
Among the participants, 99.4% identified as cisgender, or the gender they were assigned at birth, and 0.6% identified as transgender.
In addition, 78.6% of respondents were heterosexual, 14.7% were attracted to multiple genders, 4.3% were unsure of their attraction, 1.3% were girls attracted to girls, and 0.8% were boys attracted to boys.
Overall, 14% of the teens reported that they experienced suicidal ideation within the previous year, and 6.8% said they had previously attempted suicide during their lifetime. In general, sexual minority adolescents were more likely to report suicidal ideation and attempted suicide, which occurred across the different sexual minority groups.
Transgender youth had even higher risks, being five times more likely to think about suicide and 7.6 times more likely to attempt suicide.
Among cisgender adolescents, girls attracted to girls had 3.6 times the risk of suicidal ideation and 3.3 times the risk of having ever attempted suicide, compared with heterosexuals. Adolescents attracted to multiple genders had 2.5 times the risk of suicidal ideation and 2.8 times the risk of suicide attempts.
Youth who were unsure about their attraction, which is also known as "questioning" their sexual orientation, had twice the risk of having attempted suicide in their lifetime.
Creating Inclusive Programs
The research team found that the proportion of teens who reported some level of attraction to more than one gender was much higher than in previous studies. This may be a result of the survey assessing attraction to different genders rather than self-reported sexual identity, the authors wrote. It may also mean that stigmas around bisexuality and uncertain sexuality are decreasing over time.
"When we looked at these responses, we found that almost 15% of the population reports some level of attraction to more than one gender, which is almost three times higher than previously reported," Colman said. "This has important implications, given that these youth were 2.5 times more likely to be suicidal compared to cisgender, heterosexual youth."
Overall, the study data show that more than 1 in 5 youth belong to a gender or sexual minority group, Colman said. With increased suicidality rates across these groups, targeted suicide prevention programs and gender-affirming care could help.
The association between suicidality and being a sexual or gender minority was partially mediated by bullying or cyberbullying that the teens experienced, the study authors found. Programs that target bullying could help as well.
Supporting Mental Health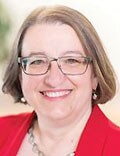 "Thinking about suicide and actual suicide attempts are strong warning signs and should be taken seriously," Elizabeth Saewyc, PhD, RN, director of the School of Nursing and executive director of the Stigma and Resilience among Vulnerable Youth Center at the University of British Columbia , told Medscape Medical News.
Saewyc, who wasn't involved with this study, has researched mental health risks among the sexual minority and transgender youth in British Columbia. The national-level data reflect similar results seen in province-level data, she said.
"Suicide risk isn't completely random across the population," she said. "If we can understand what contributes to higher suicide risk and what works to reduce or prevent those risks, we can create greater equity in health for young people.
"Approaches that will reduce violence, including bullying and cyberbullying of [sexual minority] Youth in schools, are important actions," Saewyc said. "Strategies that also promote inclusion and support mental health and well-being can make a difference."
The study was funded in part by the Research Council of Norway through its Centers of Excellence funding scheme. Colman is a visiting professor in the Center for Fertility and Health at the Norwegian Institute of Public Health. Saewyc reported no relevant financial relationships.
CMAJ. Published online June 6, 2022. Full text
For more news, follow Medscape on Facebook, TwitterInstagram, YouTube, and LinkedIn
.